What is MSC?
MSC (Mediterranean Shipping Company) is a leading company in the maritime industry based in Geneva, Switzerland. In 2021, it ranked first in the global container ship operation scale ranking.
Alphaliner|Alphaliner TOP 100 / as of 22 May 2022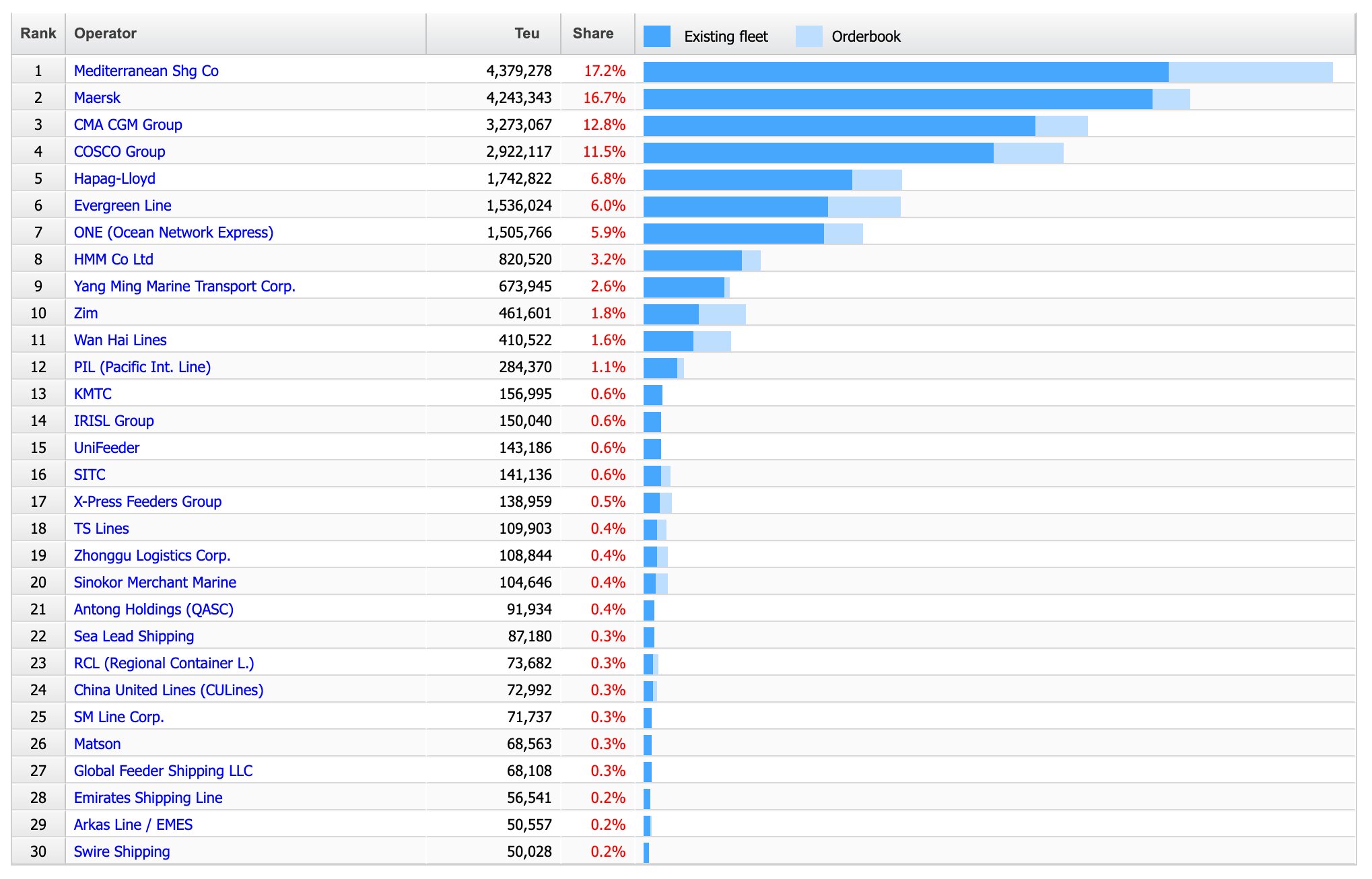 When you think of Switzerland, you might imagine mountains and skiing. However, Switzerland is a landlocked country and does not border the sea. So, how did the number one maritime company emerge in Switzerland, a landlocked country? After briefly touching on Switzerland's trade and maritime industry, I would like to introduce MSC.
Overview of the Swiss Economy
Over 90% of global trade, by weight, is conducted by ship and maritime transport, so trade and maritime cannot be considered separately. On the other hand, the Swiss economy heavily relies on foreign trade.
First, let's understand the structure of the Swiss economy.
There's a simple diagram summarizing the geography and economy of Switzerland.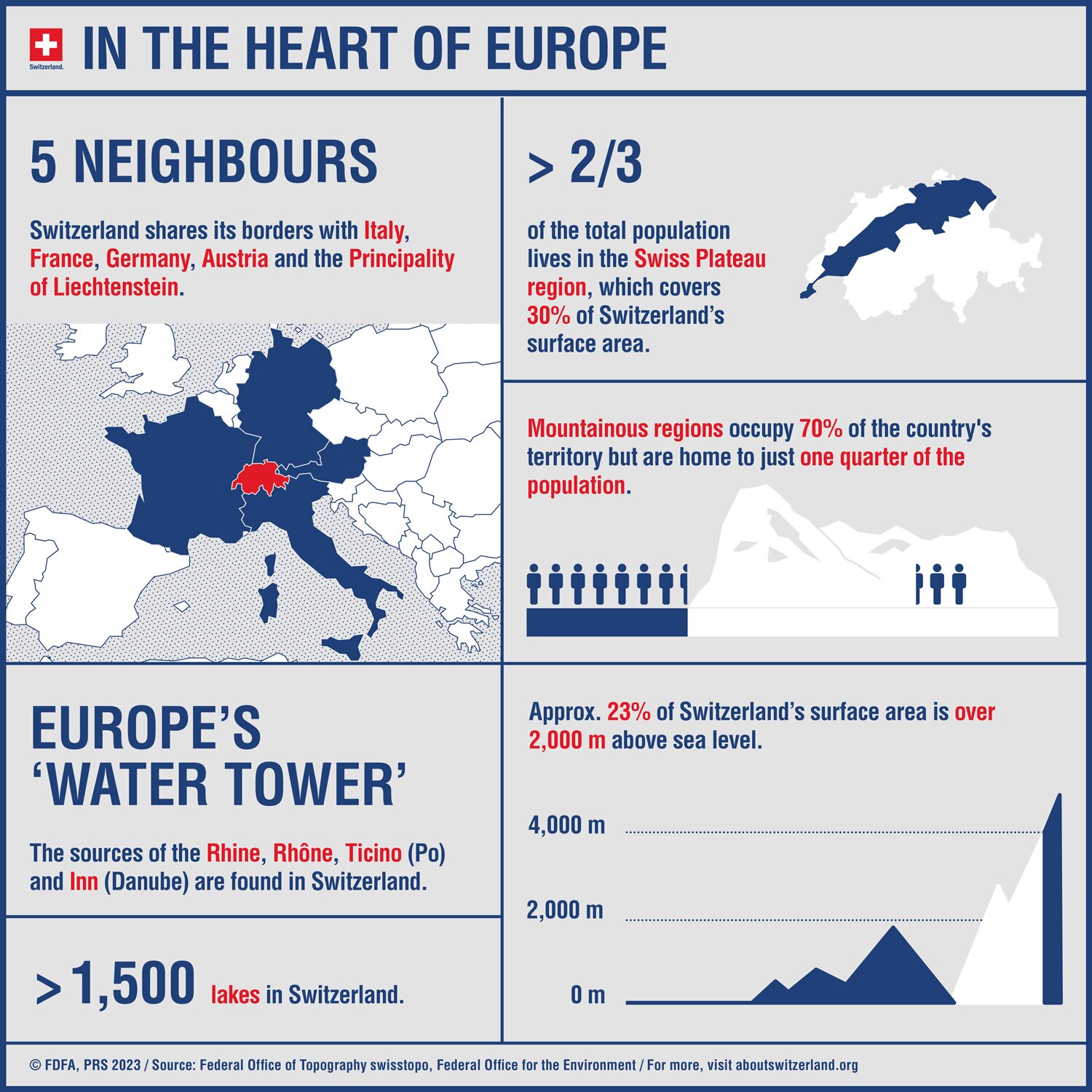 Source: FDFA
As shown in the diagram, Switzerland is landlocked and borders five countries: Italy, France, Germany, Austria, and Liechtenstein. Switzerland is rich in water sources, with the Rhone and Rhine rivers originating in Switzerland, accounting for about 6% of Europe's drinking water.
What about the economy?
Source: FDFA
Switzerland is known for pharmaceutical companies like Roche and Novartis, coffee makers like Nestle and Nespresso, delicious chocolates like Lindt, and luxury watches like ROLEX. The diagram probably matches this image.
In Switzerland's GDP, the service industry accounts for about 74%. About half of the exports and imports are with the EU, with Germany being the largest trading partner. Chemicals and pharmaceuticals account for half of the exports and imports, while watches account for 8%.
Although not shown in this diagram, Switzerland actively invests in research and development (R&D), spending about 23 billion Swiss francs annually, equivalent to about 3% of GDP. Two-thirds of this is by private companies, and about 35% is in the pharmaceutical and chemical industries. Speaking of which, the world bestseller "Angels & Demons" (by Dan Brown, 2000) features CERN - European Organization for Nuclear Research, an intergovernmental research organization that operates the world's largest particle physics laboratory!
Let's get back to trade.
In 2020, exports amounted to 442 billion Swiss francs (including goods and services, with goods alone accounting for 225 billion Swiss francs), and imports were 377 billion Swiss francs. In 2021, trade reached a record high. Due to the impact of the new coronavirus, the growth rate of chemicals and pharmaceuticals, which account for 50% of exports, was +12.4%, and the growth rate of watches, which account for 8-9%, was +31.2%, driving exports. By the way, the first quarter of 2022 also reached a record high. Due to the situation in Ukraine, imports of energy and electricity increased, and the trade balance was -28 billion Swiss francs, but a trade surplus was maintained.
Switzerland has a positive economic balance, largely influenced by its positive trade balance.
Trade and Maritime Transport in Switzerland
A white paper from Logistics Advisory Experts GmbH - University of St Gallen emphasizes the importance of maritime transport in Swiss trade over 40 pages. I would like to introduce it based on this white paper.
What supports Switzerland's maritime trade, which does not border the sea, is the Rhine River, which has supported the European economy since ancient times, connecting Switzerland, Liechtenstein, Germany, France, Belgium, and the Netherlands.
Basel, Switzerland's third-largest city after Zurich and Geneva, is located on the Rhine. It borders Germany and France and has railway terminal stations in each country.
From Basel, the Rhine connects Rotterdam (Rotterdam), Antwerp (Antwerp), and Amsterdam (Amsterdam) - collectively known as the ARA-range. For example, refined oil is imported into Switzerland via the Rhine. The Rhine, which can be described as the main artery of European waterways, accounted for 10% of imports and 5% of exports in Switzerland.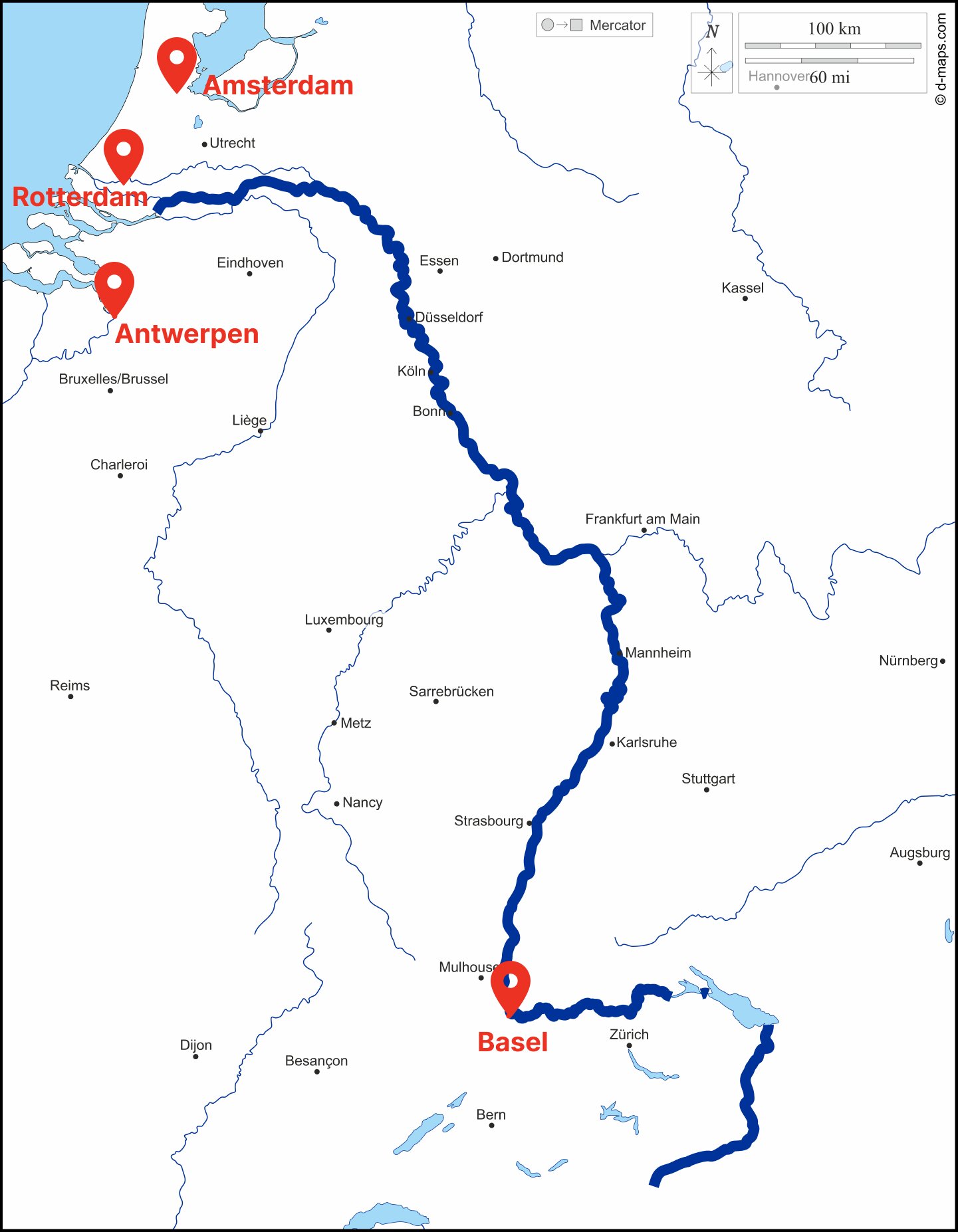 Map Source: Edited by the author from
d-maps
There are also transportation methods that do not use the Rhine. As mentioned at the beginning, Switzerland is famous for its coffee, but the raw material, coffee beans, are imported from Brazil, Colombia, Vietnam, etc., by sea to Switzerland. The typical supply chain for these imports is via the port of Hamburg and then transported to Switzerland by truck or train. It's easy to imagine that land transport, such as trucks and trains, also plays a very important role in Switzerland.
However, for intercontinental trade, only air or sea transport is available. Watches and precision machinery are compatible with air transport, but bulk items like coffee beans and oil are transported by sea. Even if the new Silk Road, which connects Asia and Europe by rail, is used, it cannot match the volume of maritime transport.
According to this white paper, if all the containers loaded on a giant container ship (MSC Gülsün: 23,756 TEU) were lined up on a single train, the train would be over 340km long.

Source: Logistics Advisory Experts GmbH - University of St Gallen Spin Off - Switzerland dependency on maritime transportation
Therefore, no matter how much cargo is transported using the new Silk Road, the importance of maritime transport will not change from a volume perspective.
I have summarized some of the content, but if you want to know more about the importance of maritime trade in Switzerland, please read this white paper in detail.
For more details, click here
MSC and the Aponte Family
Finally, let's briefly talk about the history of MSC.
MSC is a family company founded in 1970. The founder is Gianluigi Aponte from Sorrento, Italy.
Although MSC was founded in 1970, the Aponte family of Naples has been a maritime operator since the 17th century. Captain Gianluigi Aponte started his career by taking over the family's maritime business, mainly in the Mediterranean, after graduating from the Italian Maritime Academy.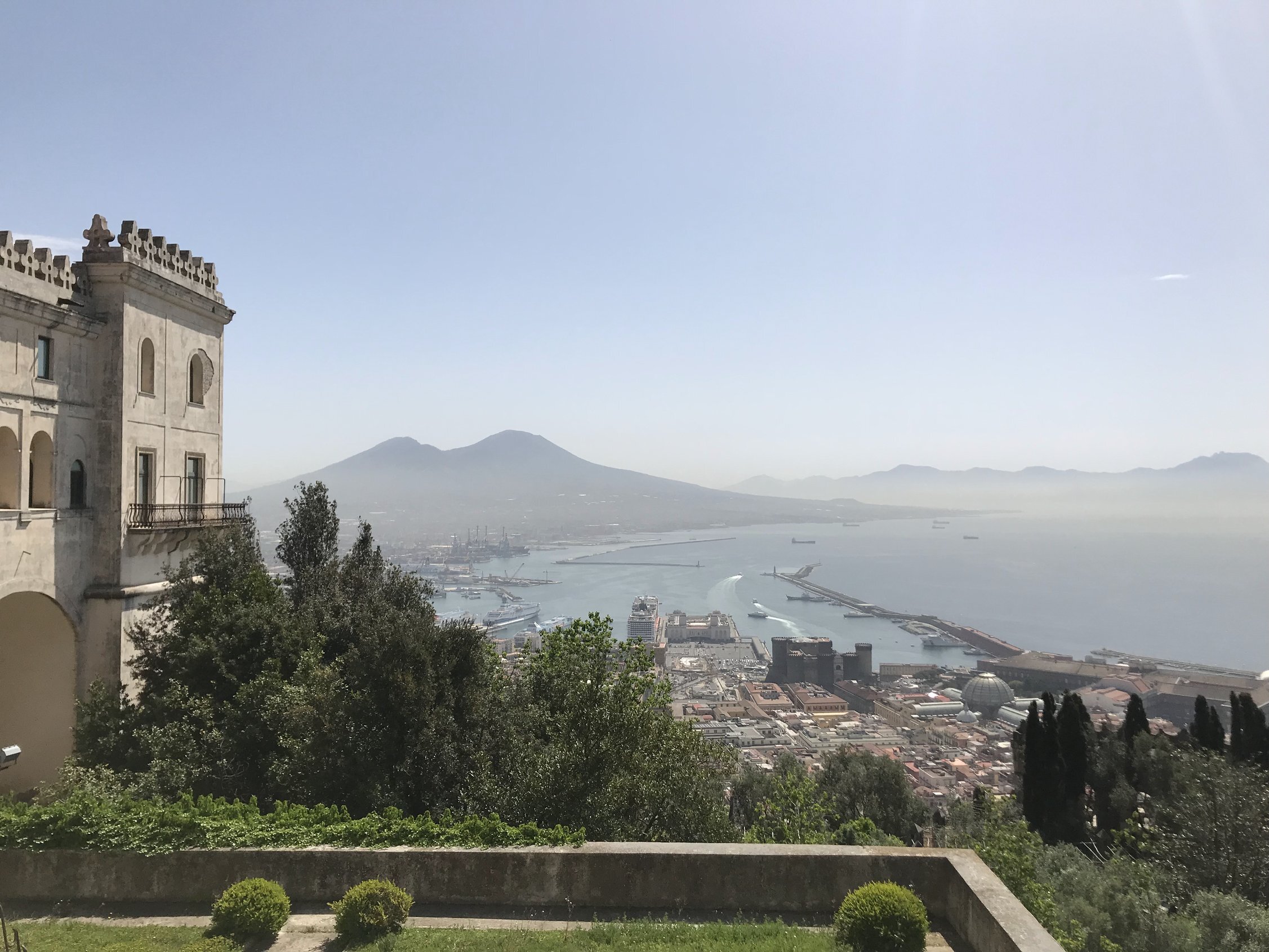 Photo by the author in Naples, 2019
In the 1960s, he met Rafaela from Switzerland on the island of Capri. They married, Gianluigi moved to Switzerland and changed careers to become a banker. However, in 1970, he returned to the maritime industry, purchased a cargo ship named Patricia, and founded the Mediterranean Shipping Company (MSC).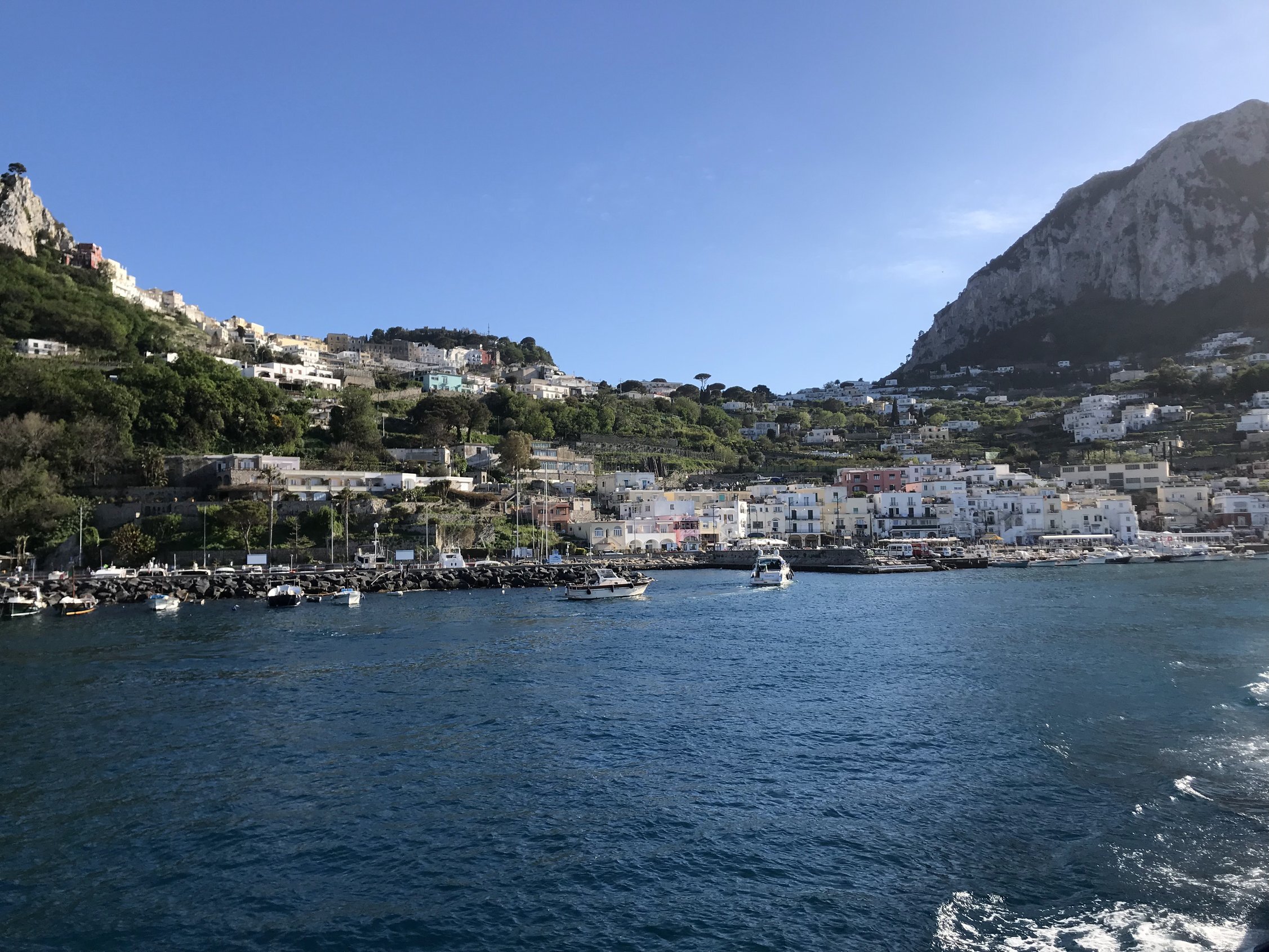 Island of Capri, Italy Photo by the author on the island of Capri, 2019
The fact that MSC is in Switzerland is partly due to the importance of maritime transport in Switzerland, but tracing its history, it all started when Gianluigi from Naples met Swiss woman Rafaela. It's a lovely story!
The following year, MSC launched a larger cargo ship, Rafaela (named after his wife), and in 1973, the cargo ship Ilze. In 1988, MSC entered the cruise industry. After acquiring the cruise company Lauro Line, they established "MSC Cruises" as a subsidiary of the MSC Group. Today, MSC Cruises is the third-largest cruise ship company in the world.
Since then, the MSC Group has diversified its business, including operations in inland and port terminals and infrastructure development.
Of particular note is TiL (Terminal Investment Limited). TiL was founded by Diego Aponte. In the late 1990s, Diego saw an opportunity in the terminal infrastructure business and, in 2000, established TiL to invest in, develop, and actively manage container terminals. This ensured the capacity of MSC's main container terminals, further growing MSC's container business. TiL has now grown into one of the world's largest container terminal operators.
As of 2023, Gianluigi Aponte is the Chairman of the Group's Executive Board, and his son Diego Aponte, who founded TiL, is the President/CEO of the MSC Group. Diego also serves as Chairman of TiL.
The Aponte family has also established the MSC Foundation, an independent non-profit organization, leveraging MSC's global reach and unique maritime knowledge to focus on environmental protection and humanitarian activities.
For more information about the MSC Foundation, click here
Today, I introduced the importance of the Swiss economy and maritime transport and the history of MSC.
For more details about MSC, please check the MSC official website.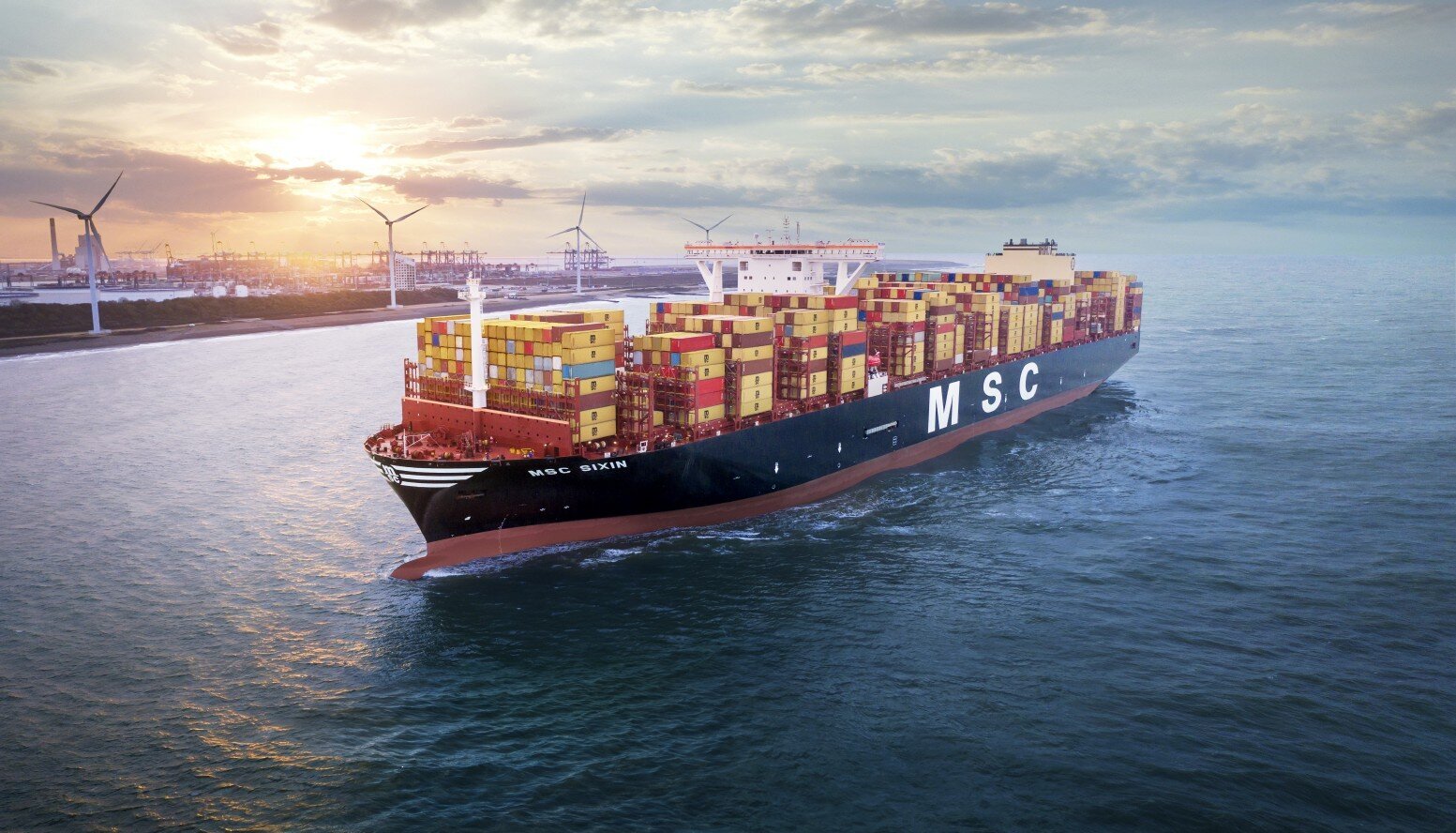 Image Source
msc official site
References accessed on August 21, 2023
MSC Transport Container Tracking and Tracing Methods
MSC can be searched on the site by container/bill of lading number or booking number.
MSC Container Tracking is available here
MonCargo tracking service is recommended for container tracking.
Tracking for each shipping company can also be found on their websites. If you only deal with one shipping company, you may want to check these pages.
However, even if you only deal with one carrier, it is time-consuming to check each time to see if the container schedule has changed. Also, you may be asked by other related departments if there has been a change in the ETA schedule. If you are using more than one shipping company, it is even more complicated to manage.
With MonCargo, you will receive email notifications when there is a change in the schedule so you don't miss it. Also, if there are other people in your company tracking the same container, you can share container information with your team, eliminating the need to share information via email or chat.
Want to start tracking containers with MonCargo?
Container trackings made easy
Sign up for MonCargo for free for 30 days from here
For more information, please contact us at
info@moncargo.io