We are pleased to announce that MonCargo has been selected for the "Fiscal Year 2022 Supplementary Trade and Investment Promotion Project Grant" by the Ministry of Economy, Trade and Industry of Japan, specifically for the "Promotion of Trade Procedure Digitization through Trade Platform Utilization." As a result, MonCargo will be advancing its collaboration with CyberPort and developing a new map display feature.
1. Collaboration with CyberPort
By conducting bookings through CyberPort, it will be possible to track these bookings directly within the MonCargo platform. This eliminates the need for re-entering booking numbers into Excel or other tracking systems, simplifying container management.
2. Development of Map Display Feature
We will introduce a new feature that allows users to view the current location of vessels carrying cargo based on registered booking numbers, B/L numbers, or container numbers. This enhancement will provide more accurate container tracking information.
Companies planning to make bookings through CyberPort or those interested in the development of the map display feature are encouraged to contact us for further information from here.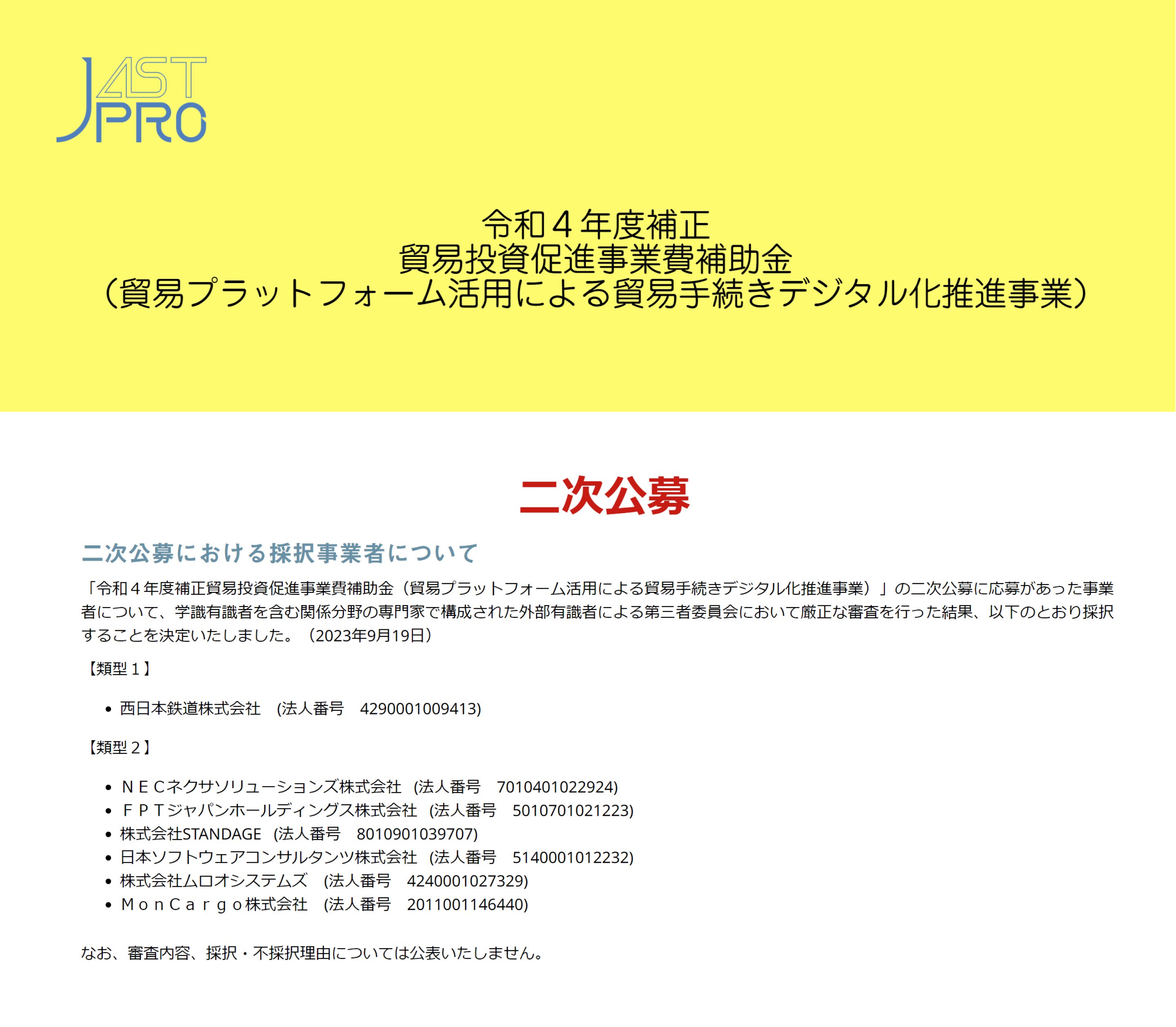 Source: The results of the Fiscal Year 2022 Supplementary Trade and Investment Promotion Project Grant Second Round of Public Offering
---
Contact Us
For inquiries or to request further information, please click here.
At MonCargo, we actively value the feedback of our users to drive service improvements. Whether it's about features, screen design, or any other concerns or suggestions you may have, please feel free to share them with us.
We look forward to your continued support of MonCargo.
MonCargo