What is HMM?
HMM (Hyundai Merchant Marine) is a major South Korean shipping company currently ranked 8th in the world for container vessel capacity.
※
Alphaliner|Alphaliner TOP 100
viewd on 10 Sep 2023
Let's take a look at HMM this time.
Overview of HMM's History and the Development of the South Korean Economy
HMM was established in 1976 under the name Asia Merchant Marine Co., Ltd. In 1977, it began irregular operations of bulk carriers and, in the early 1980s, expanded its services to include container vessels. In 1983, it changed its corporate name to HYUNDAI MERCHANT MARINE Co., Ltd. under the Hyundai Group, one of South Korea's major conglomerates. Furthermore, in 2020, it adopted its current name, HMM.
The development of HMM is closely related to South Korea's ambition for export-oriented economic recovery. In the 1960s and 1970s, South Korea implemented economic development policies aimed at industrialization and economic growth under the leadership of President Park Chung-hee. This effort later became known as the "Miracle on the Han River," which led to economic revival. The policies included the promotion of export-oriented industries, infrastructure development, and active engagement in international trade agreements.
While post-war Germany and Hapag-Lloyd experienced economic growth with the help of reconstruction funds such as the Marshall Plan (for more details, see here), South Korea's recovery funds primarily came from the United States and Japan. The United States provided economic aid following the Korean War, and the Vietnam War also had an impact. Japan's support was through the 1965 Agreement Between Japan and the Republic of Korea Concerning the Settlement of Problems in Regard to Property and Claims and Economic Cooperation, which included a total of $500 million in assistance (comprising $300 million in grants and $200 million in loans) to promote economic cooperation and resolve outstanding issues.
In the 1980s, with further economic growth and expansion of international trade, HMM gained competitiveness in the global shipping industry.
However, in 2016, due to financial difficulties, HMM separated from the Hyundai Group. The majority of its shares shifted to the Industrial Bank of Korea. In July 2023, the sale of HMM shares held by the Korean Ministry of Oceans and Fisheries and the Industrial Bank of Korea began. While three South Korean corporate groups and Hapag-Lloyd expressed interest in the sale, Hapag-Lloyd has officially withdrawn from the bidding process. With Hapag-Lloyd out of the picture, it is likely that one of the three South Korean companies - Harim Group (Pan Ocean), LX Group (a major logistics company, LX Pan Ocean), or Dongwon Group (logistics and terminal business) - will acquire HMM. The future developments of HMM are sure to attract significant attention.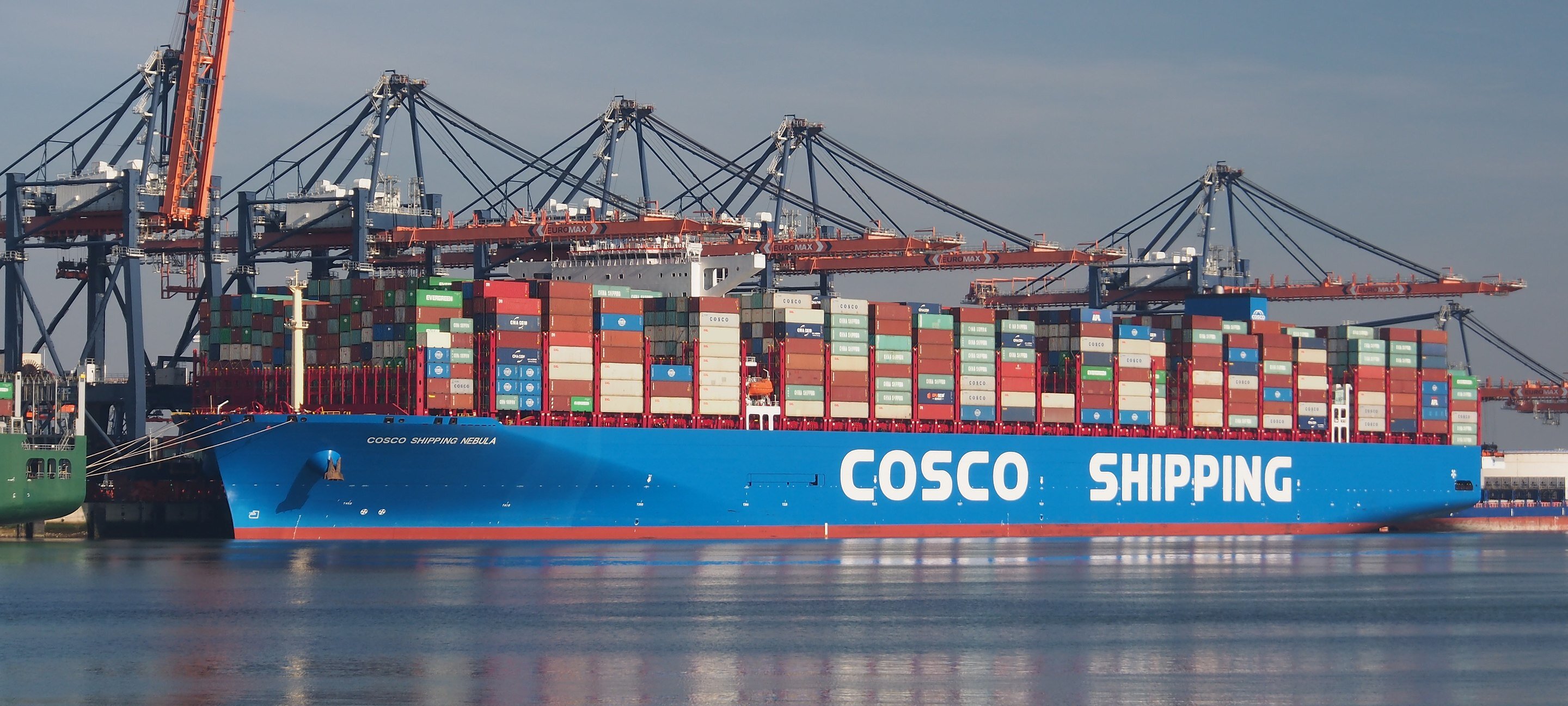 Image Source :
Wikipedia
References accessed on 10th Sep, 2023
Chaisung Lim, ""Recovery and Stabilization of the South Korean Economy in the 1950s: Focus on the Joint Economic Committee", History and Economy, 231, 2016, pp.28-36.
Daily Cargo|2023/8/23
Daily Cargo|2023/9/6
HMM Official Site Business Report
HMM Official Site History
HUFFPOST 2017/6/16
Ministry of Foreign Affairs of Japan| Agreement Between Japan and the Republic of Korea Concerning the Settlement of Problems in Regard to Property and Claims and Economic Cooperation
Ministry of Foreign Affairs of Japan| History Questions and Answers
Nikkei 2021/6/24
[THE JAPAN MARITIME DAILY|2023/9/1
Yomiuri Japan news 2021/06/09
HMM SHIPPING LINES Container Tracking and Tracing Methods
HMM can be searched on the site by container number, B/L number or booking number.
HMM Container Tracking is available here
MonCargo tracking service is recommended for container tracking.
Tracking for each shipping company can also be found on their websites. If you only deal with one shipping company, you may want to check these pages.
However, even if you only deal with one carrier, it is time-consuming to check each time to see if the container schedule has changed. Also, you may be asked by other related departments if there has been a change in the ETA schedule. If you are using more than one shipping company, it is even more complicated to manage.
With MonCargo, you will receive email notifications when there is a change in the schedule so you don't miss it. Also, if there are other people in your company tracking the same container, you can share container information with your team, eliminating the need to share information via email or chat.
Want to start tracking containers with MonCargo?
Container trackings made easy
Sign up for MonCargo for free for 30 days from here
For more information, please contact us at
info@moncargo.io