Thank you for always choosing MonCargo.
We are pleased to inform you that we have released a new feature (beta version) that automatically detects the shipping company and tracking type from the tracking number.
What is the Automatic Shipping Company and Tracking Type Detection Feature (Beta Version)?
By entering a tracking number, such as a Booking number, B/L number, or container number, MonCargo's AI system will automatically detect the shipping company and tracking type for you. This eliminates the previous three-step process of selecting the shipping company, choosing the tracking type, and entering the number when registering a number in MonCargo. It not only saves you time but also reduces the risk of inputting tracking numbers incorrectly, minimizing human errors.

In addition to this feature, we have also introduced a new input form that is user-friendly for entering container tracking numbers.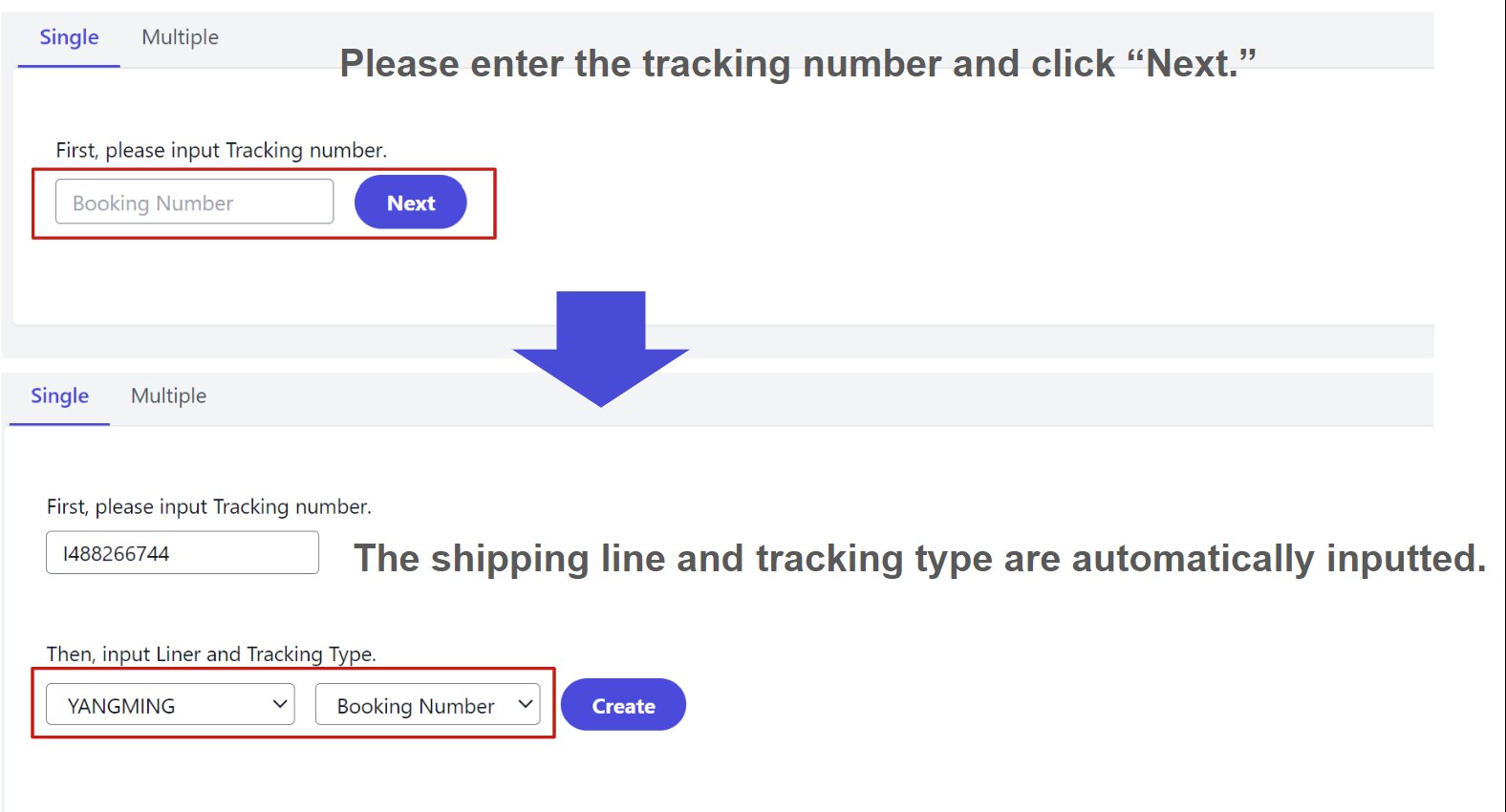 We encourage you to try out this automatic shipping company detection feature by entering your tracking numbers.
*Please note that this feature is currently in beta.
*For container numbers, as they can be difficult to determine the shipping company, we do not recommend automatic input.
Development background
At MonCargo, we receive a large number of container numbers, and many of them have input errors. It is not uncommon for users to enter a Booking number when it should be a B/L number or to mistakenly attribute a number to a different shipping company, such as entering "EVERGREEN" when it should be "ONE."
Furthermore, manually selecting a shipping company for each number during registration can be inconvenient, especially when registering multiple containers.
We have developed this feature in response to user feedback and usage patterns. With this release, you can now track containers more efficiently than ever before.
Release date
10/11/2023
---
By MonCargo, we are actively taking feedback from our users to improve our service. If you have any concerns or requests regarding functions or screen design, please feel free to let us know.
Thank you for your continued support of MonCargo.
MonCargo